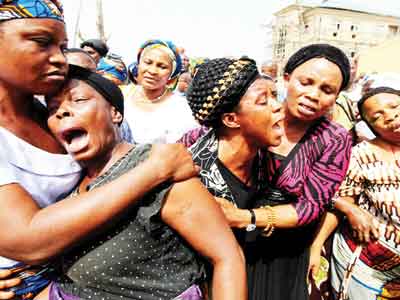 The National president of Military Widows Association (MWA) Mrs. Gift Veronica Aloko, has passionately appealed to the federal government and other well meaning Nigerians to redeem all the outstanding and unfulfilled promises made to the legions since 2020.
The MWA president also commended the federal government for supporting the legion.
Nigerians observes 23rd June yearly as International Widows Day to draw attention to the voice and experience of the military widows and orphans of our fallen heroes who paid the supreme price in the line of duty to their fatherland.
This day is an opportunity for action towards achieving full right recognition for widows, especially in Nigeria.
 "These include providing them with information on access to a fair share of their inheritance, land and productive resources, pension and social protection that are not based on marital status alone, decent work/equal pay, education and training opportunities.
Mrs. Aloko also stated that empowering the widows to support themselves and their families also means addressing social stigma that create exclusive and discriminatory and harmful practice in our various cultures.
Related