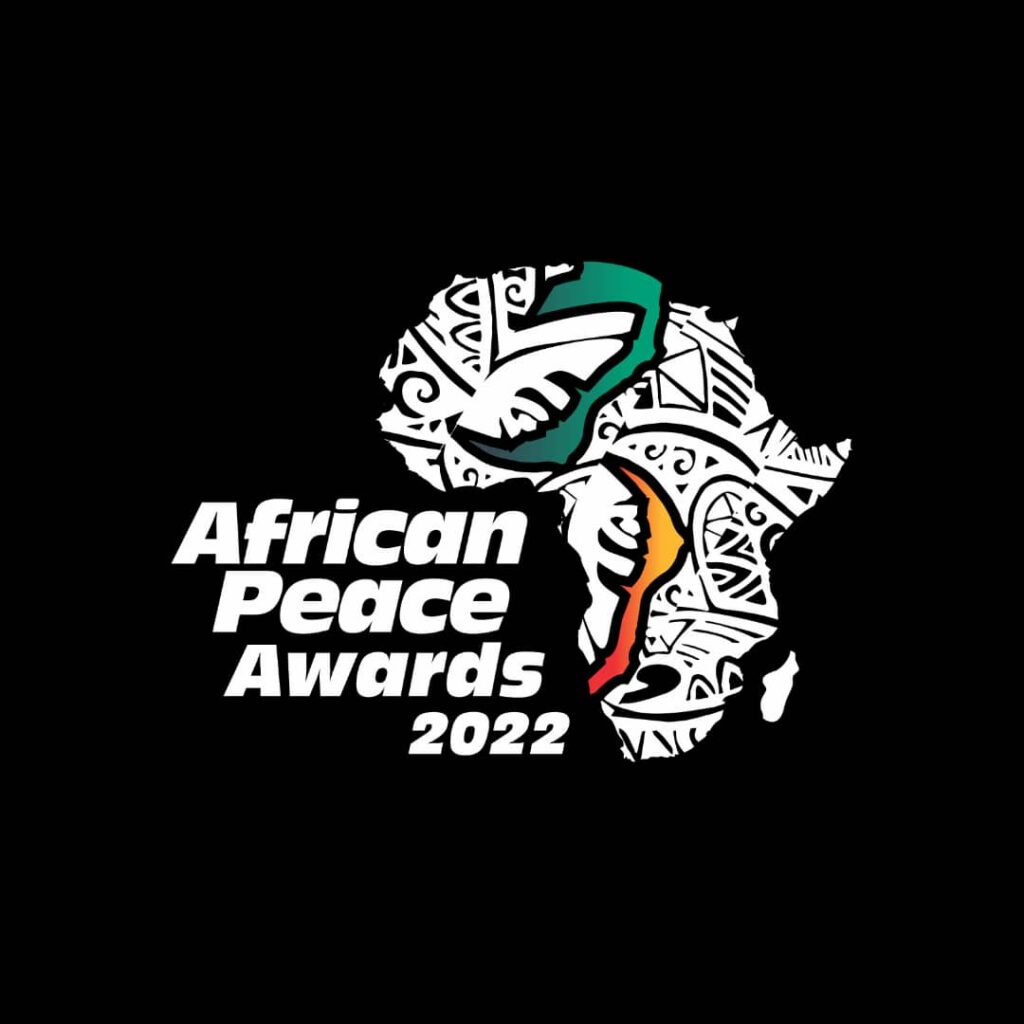 Yearly, we recognise individuals and people of influence who have put in consistent work into peace-building and good governance in their local environments and even in Africa as a whole. The African Peace Brand introduces its awards to help in fostering peace internationally and notably in Africa, with the goal of bringing change to Africa first and subsequently to the rest of the world.
Over the past few years, African Peace Award seeks to honor persons, institutions, organizations, governments, and others whose notions, and efforts have in one way or other improved or contributed to peacekeeping and conflict management in Africa as well as improving the lives of Africans.
Do you have any leader, institution, corporate bodies, and NGOs that is making an impact on the world and innovating towards achieving peace in Africa?
Nominate them to join the African Peace Awards, 2022 from now till August 31, 2022.
It is intended to honor living individuals and active public or private bodies or institutions that have made a significant contribution to promoting, seeking, and safeguarding or maintaining peace in Africa.
The African Peace Award recognizes people from different countries in Africa.
African Peace Awards 2022 will hold as follows;
Theme: Evolving a sustainable Peace architecture in a changing world.
Date: 12th November 2022.
Venue: Prince Regent Hotel Chigwell, EssexWoodford Manor Road, Abridge IG8 8AE, United Kingdom.
Highlights
High level Panels and keynote Presentations.
Interactive Sessions.
Award Dinner Session.
African CEOs Roundtable.
Unrivaled Networking Opportunities.
Industry CEOs from across the value chain.
Hottest firm-in and JV opportunities.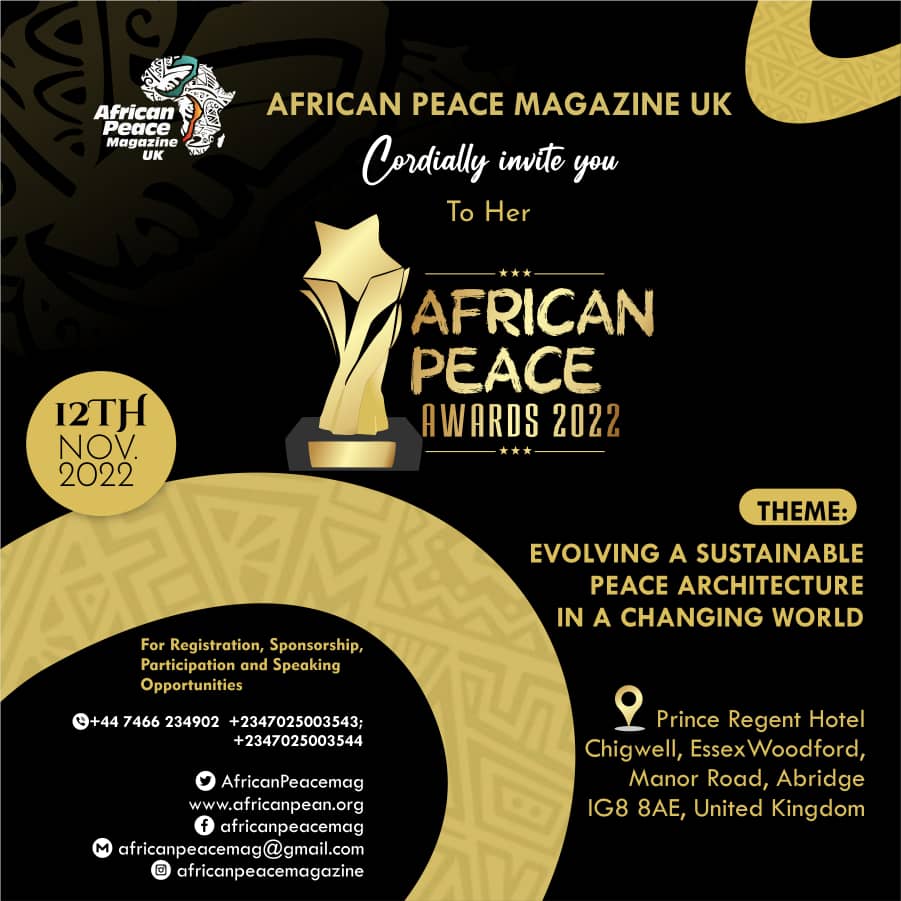 Nominations Are Now Open
Note: Nominees must consent to the nomination and if selected, be present in person at the award ceremony and presentation which will hold at Prince Regent Hotel, Chigwell EssexWoodford Manor Road, Abridge IG8 8AE, the United Kingdom on 12th November 2022.
Eligibility Criteria
The impact of the individual or institution has demonstrated a personal commitment to serve society at local and global levels, has an impeccable record in the public eye, good standing in their community, self-awareness, and a desire to impact the world around them.
The impact is done towards advancing the clarion call on the elimination of conflict in Africa and the promotion of sustainable peace.
He/She has worked towards eliminating social injustice as well as discriminatory attitudes and practices for those impacted by conflict & war
He/She has made impact in promoting a better understanding of human rights, peace, security, health, and development.
Nomination Categories
African peace Personality of the Year.
African Peace Philanthropist of the Year.
African Peace Industrialist of the Year.
African Peace Outstanding leader of the year.
African Peace communist of the year.
African Female Peace Leader Award.
African Political Leader Award.
African Peace and Security Leader of the Year.
African Young Adult Prize.
African Peace Entrepreneur of the Year.
Peace Icon of the Year.
Peace Activist of the Year.
Peace Educationist of the Year.
African Peace Young Achiever of the Year.
Commitment To Peace Award.
African Peace Humanitarian of the Year.
African Peace Creative of the Year.
African Peace Culture Champion of the Year.
African health and peace personality of the Year (Focusing on Heroes during the Covid19 Pandemic)
And several other categories.
For Enquires , Sponsorship, participation: drop a message at [email protected]
Or call: +2348033975746, +447466234902, +25568505611, +27 61 942 0421